Meet me and my dolls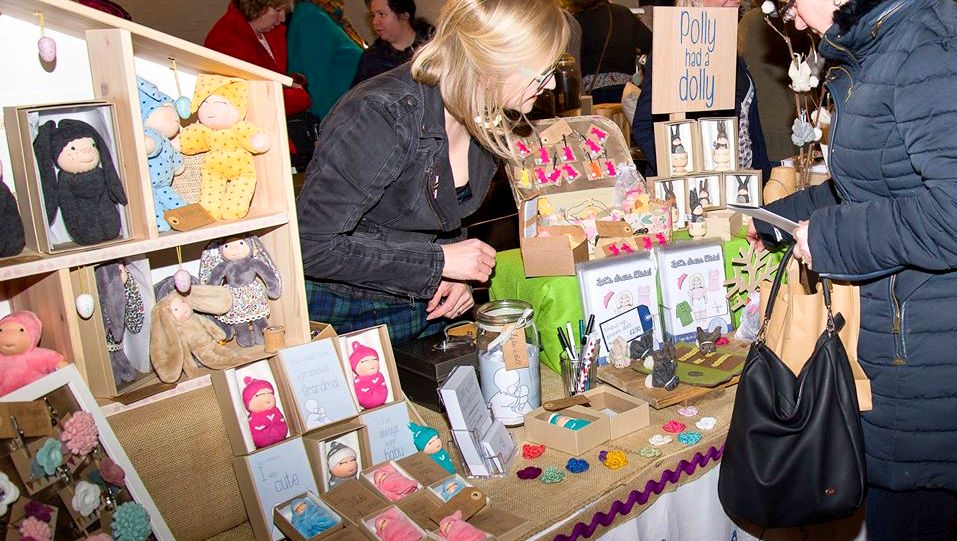 Come along and see my dolls in reality, below are my dates for 2018:
Made by Kent Shop
Opened February 2018 and ongoing
Aysgarth, Staplehurst, TN12 0AN
Made by Kent is a co-operative run emporium with the aim of showcasing the work of local crafts people and local produce. We present a wide range of of handmade items including jewellery, knits, cards, dolls, clothing....the list goes on! Come and sample some delicious local foods and maybe buy a gift or two.
Craft and Artisan Market
Saturday 27th October 2018
9 am - 4 pm
Bridge Cottage, High Street, Uckfield, East Sussex, TN22 1AZ
Bridge Cottage is a medieval 'Wealden' hall house built around 1436. It is one of the oldest buildings in Uckfield today. Come and visit the Craft and Artisan market. There will stalls selling many handmade and craft items from jewellery to ceramics, fleece to fashion, home and interiors, pampering and those unique gifts for someone special. Free entry. Refreshments available.
Handmade Mid-Winter Market
17th-18th November 2018
10am to 4 pm
Tithe Barn, Lenham, ME17 2QD
Come on Saturday or Sunday for a day of local handmade treasures and produce. Enjoy a light lunch with tea and cake. Admission £2 per person (children free).
Craft and Artisan Market
Saturday 8th December 2018
9 am - 4 pm
Bridge Cottage, High Street, Uckfield, East Sussex, TN22 1AZ
Free admission, refreshments, free parking and bus and train station nearby